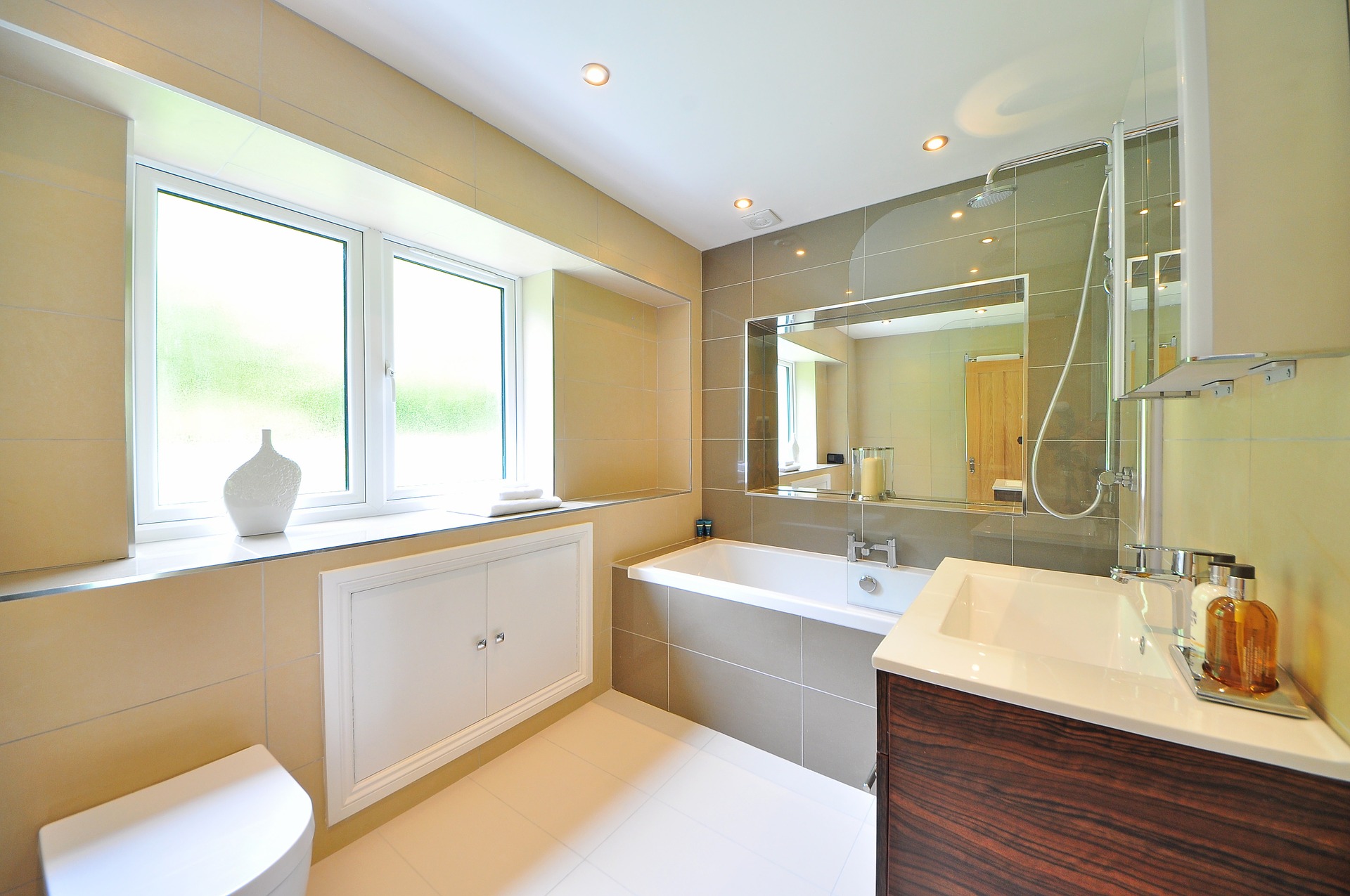 The most expensive home renovation project is the kitchen, and the second most expensive? It's the bathroom. 
It makes perfect sense when you think about all the work that goes into building these rooms. In the bathroom, there's plumbing and tiling on top of the fixtures and fittings, and it adds up quickly. 
While you can do it cheaply, it's always wise to know where you can cut costs and where you should go all out, whether you're looking to enjoy it for years to come or you have plans to sell soon. 
The most crucial aspect of any home improvement project is a detailed plan and an even more detailed budget, and it's the only way to ensure that your new bathroom is as functional as stylish while keeping it under budget. 
The layout 
The layout is vital because bathrooms tend to be the smallest rooms in your home. The layout should be designed carefully to maximise your space. 
However, changing your layout may require plumbing moves, and those add up, and this is something you should consider if you have a healthy budget. 
That said, you can still make your layout work harder without moving pipes around. Vertical storage and in-wall cisterns are great ways to use your space wisely.  
The tub 
There's nothing more luxurious than a hot bubble bath. If you want to relax and enjoy it, then you need a great tub to soak in. 
At the same time, you can pick up a budget bath for under $150 though a freestanding number will cost a bit more. You should try yours out in a showroom before you make a purchase, especially if you're a big bath lover. 
As with many home improvements, you can DIY where possible. However, unless you have experience, it's easier to enlist professionals. Additionally, there are regulations on what DIY you can do in the bathroom. 
For home-made renovations, this leaves you very little room to spearhead a renovation, and as long as you're drafting in professionals, you might as well hand the reins over to them completely. 
Toilet, tap-ware, and fixtures
Toilets vary wildly in price, and you can easily pick up a basic one for around $100. A premium option can run into the thousands, and that's if you want a high-end look with an in-wall cistern or a floating look.
You can go budget elsewhere and flash the cash for a bit of fancy tap-ware. You want to opt for quality when it comes to tap-ware because it will save you down the line. A budget tap is as cheap as $50, but a premium option could run well over $500. 
When it comes to basins or vanities, there is a lot to consider. You'll find a budget basin for under $100, but there's no storage. A semi-recessed basin can feature storage and is great if you have a small floor plan. 
Alternatively, an above-counter basin fits on top of the vanity. There are all different styles and options available. A premium basin will run into the hundreds and thousands if you opt for one that combines storage. 
A budget renovation
If you can't afford a total overhaul, you can spruce up your bathroom with a basic renovation. You can install new tap-ware, buy a new toilet seat, upgrade the vanity, buy a new shower screen, and even invest in tile paint for an update. 
Tiles can be an expensive purchase, especially when you factor in the installation cost. Tile paint is a much cheaper choice, and it's a job you can do yourself to give you an immediate facelift. You can also change your floor on a budget because there are peel and stick flooring options. 
Final renovation tips 
If you can, and there's space, consider a statement piece like a freestanding tub. Alternatively, patterned tiles, floor or wall, can make a bold statement. If you opt for patterned floor tiles, opt for simple wall tiles. The same advice stands if you choose patterned wall tiles.
As the bathroom is a moist area that lends itself to tiles, you need to add warmth. You can add warmth with a timber grain vanity and indoor plants. Choose plants that love moisture and improve indoor air quality.
A decorative mirror can also be a bit of a show-stopper and add interest to your aesthetic. Be sure to try out your tub in the shop. Sit on a toilet to ensure it's comfortable and the right height. If you need a hand with bathroom planning, then get in touch with JRT Plumbing today!